"Innovation starts with the venturous idea and audacity for risk"
about us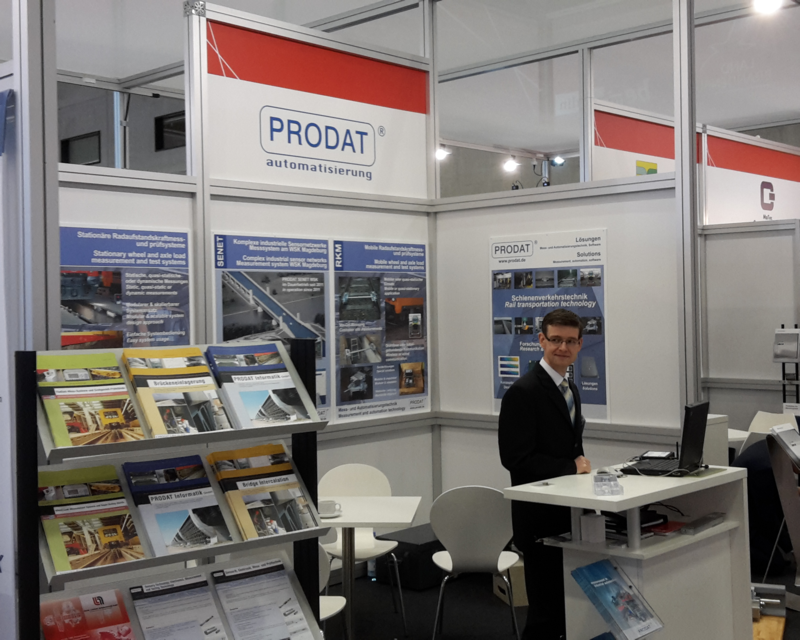 PRODAT was established in 1990 by engineers and researchers of the lignite open cast mining industry. Under the direction of Dr. Manfred Sauer the team has acquired substantial experience in automation and information technology as well as in force measurement systems. Continuous development of innovative systems in combination with the most recent technology is the base for the ongoing company success.
PRODAT can proudly refer to a large number of successfully finished projects such as railway traffic management and railroad measurement systems as well as sensor networks for the purpose of structural monitoring (as deployed at the waterway junction Magdeburg, Mittelland-canal). Knowledge and practical experience gained in almost 20 years is a key factor in the creation of full systems in:
process automation
force and power measurement
software development
computer and network systems
A long experience in business, substantial knowledge in creating reliable systems, economic and scientific partnership, the skill of finding an optimal solution under restrictive economic conditions form the framework for PRODATs high class and certified products.
In a cluster of efficient and innovative partners, PRODAT offers complete solutions in the following areas:
measurement plant engineering
specialized sensor development
hardware development
software development
The persistent cooperation with universities is essential for the development of effective and up-to-date systems. For this reason, PRODAT regularly offers internships for trainees and university undergraduates or graduates.
certifications
IQNet certification according to
ISO 9001
Reg.-Nr.: DE-103080-01

DQS certification according to
DIN EN 9001
Reg.- Nr.: 103080-01